PRIVATE/CORPORATE: Live Music for Corporate & Private Events in Jersey CI
Bossa Basseline Music: meet Jersey's experts in Live Music for Corporate & Private Events
We're the professional musicians with decades of experience in performing for Jersey's leading businesses, venues & events.
Nothing says 'Welcome to our Celebration' like a glass of champagne and sophisticated live music.
We know how to read the room and create the perfect mood - without drowning out your guests' conversations.
Our Bandleader Carole will guide you through the booking process and work with your venue to ensure that every detail is in place.
'I know that you're the best in the Island, and that's what counts!' 
Hotel Showcase Client, Jersey
Looking for JAZZ? The Bossa Basseline Duo perform 'I've Got The World On A String' - featuring Jules, the only jazz musician in Jersey who's performed at all of London's top jazz venues.
Looking for POP CLASSICS? The Bossa Basseline Duo perform 'Don't Go Breakin' My Heart'- uplifting and perfect for a Drinks Party.
We'll help you choose the right musicians for your celebration - whether it's an intimate gathering or a larger event: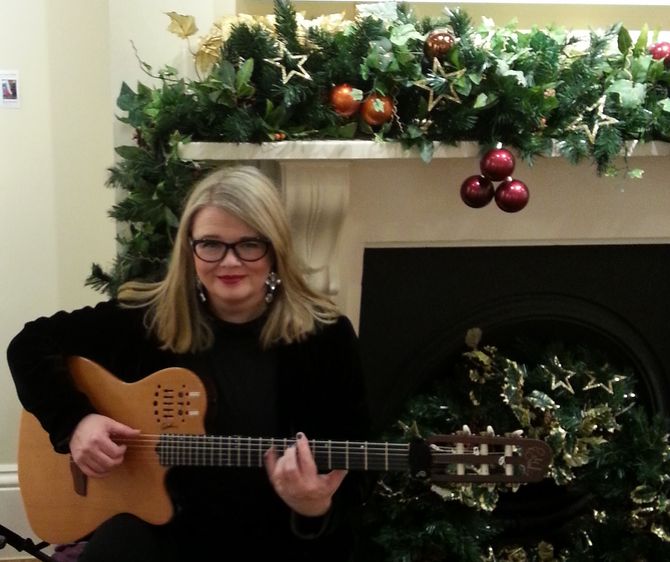 You can add the personal touch by choosing tunes from our huge repertoire of jazz, pop, swing, love-songs...and much more!
We'll take care of the details and our band will work around your timetable, including speeches and presentations.

We can even create a unique arrangement of a Special Request - perfect for a celebration where the guest-of-honour has a favourite tune!